Updated Uphill Access Policy
Our Uphill Policy for the current season has been updated and is available below under the "Uphill" tab. Check the Snow & Weather Report page for the current open/close status of Uphill Access. Uphill travel is only permitted via Province and Sunnyside Down on South Peak and Upper and Lower Ridge on the Main Mountain once those trails have opened for the season. See policy for full details.
Previous tab
Previous tab
Slope Safety & Policies
Mount Sunapee strives to create a fun and safe environment so our guests can enjoy outdoor mountain recreation. The National Ski Area Association has developed several programs to promote safety on and around the trails and slopes.
Please take a few moments to become familiar with the skier's responsibility code. Also, if you enjoy spending time in our terrain parks please review the Smart Style and A-T-M-L Methods. We also would like to call your attention to our unmanned drone policy and dog policy. By understanding and following these rules everyone can enjoy a safe and fun-filled day on the slopes.
Please Note: Sledding, tubing, and other similar snow sliding devices are not permitted at any time. No snowmobiles.
How to Report an Accident or Emergency
Mount Sunapee staffs some of the best medical professionals in the area. We take great pride in making our mountain safe and, with your help, we can continue to make sure everyone has an enjoyable time.
If you happen to come across an accident here at Mount Sunapee please do one of the following:
Call Mount Sunapee Ski Patrol Emergency Phone Number, 603.763.3599, and notify our phone operators of the incident. We will relay your message to the appropriate department and respond quickly.
Or, you can also notify any one of our lift attendants or other employees of the situation and we will assist those in nee
Uphill Travel Policy
Winter season uphill travel is permitted at Mount Sunapee Resort on designated routes only, during Resort non-operating hours beginning at 4:30 pm each afternoon and concluding 15 minutes before the lifts open each morning. Regardless of where you at that time, you must head downhill (generally these times are: weekends and holidays: 7:45 am; weekdays: 8:45 am).
Uphill travel routes:
Lower Ridge to Upper Ridge to Summit Lodge on the Main Mountain
Sunnyside Down to Province to top of Clipper Ship Quad on South Peak
Downhill travel routes:
Upper Ridge, Lower Ridge, Upper Blast-Off and Lower Blast-Off on the Main Mountain
Province to Sunnyside Down on South Peak
All other Resort trails are closed for recreational traffic during non-operational hours.
When traveling downhill you must observe the Skier Responsibility Code.
Pets are not permitted at the resort, even overnight. Please leave dogs at home.
During pre-season snowmaking operations, there is no uphill travel permitted.
During resort non-operational times, skiers and riders shall:
Travel on the right-hand-side of the trail when heading uphill.

Make yourself visible! Use headlamps and other lights. Wear bright, reflective clothing.
Avoid areas where Resort equipment may be working. If you do happen to encounter a grooming machine or snowmobile, step off to the side of the trail and use a light to draw the attention of the operator. Never ski towards or follow/trail a grooming machine.
Stay away from snowmaking equipment. Do not ski or step on hoses.
Know that Resort Emergency Services (Ski Patrol) are not available during non-operational periods. If you or a member of your party is injured, you will need to call 911. Know your route and be prepared to share it with emergency responders.
Obey all signage and closures.
Mount Sunapee Resort has the right to cancel the Uphill Travel Policy at any time due to weather conditions or operations on the mountain.
Smart Style
Smart Style is about all safety and having the knowledge to enjoy your freedom and the freestyle terrain.
Park Smart reinforces five important points for the use of freestyle terrain.
1. Start Small
If you are just getting into the park for the first time, or the first time that day, start with small features and work your way up. If you aren't sure about how to use a feature, build your skills first.
When starting out, look for small progression parks and features and then work your way up to medium or large parks and features. Freestyle Terrain comes in different sizes so make sure and start small and work your way up before going into larger parks.
2. Make a Plan
Every time you use freestyle terrain have a plan for each feature you are going to use.
Remember, your speed, approach, and take-off will directly affect your maneuver and landing.
ATML
When first inspecting the jumps consider the following elements of each jump:
(A) The Approach zone is for setting your speed and stance
(T) The Take-off zone is for making moves that start your trick
(M) The Maneuver zone is for controlling your style
(L) The Landing Zone is for getting straight and riding away clean.
3. Always Look
Before you drop. Before getting into freestyle terrain observe all signage and warnings.
Use your first run as a warm run and to familiarize yourself with the park layout and features
Remember that the features change constantly due to weather, usage, and time of day so it is important to continue to inspect features throughout the day.
4. Respect
The features and other users
One person on a feature at a time
Wait your turn and call your drop-in
Always clear the landing area quickly
Respect all signs and stay off closed features
Remember that respect is important both in the park and on the rest of the resort. So be smart when you are heading down the mountain or to the lift and save your best tricks for the park.
5. Take it Easy
Know your limits. Land on your feet.
Ride within your ability and consider taking a lesson if you want to build your knowledge, skills, and bag of tricks.
Stay in control both on the ground and in the air.
Remember you can control how big or small you take the feature by varying speed and take off.
Inverted aerials increase the chance of serious injury and are not recommended.
YOU ARE IN CONTROL. Don't get in the backseat. Control your speed. Land on your feet. YOU ARE IN CONTROL.
Sliding Devices On-Mountain
Devices Allowed On-Mountain
Skis Allowed – Must have metal edges and a device to stop runaway equipment (such as bindings with brakes).
Snowboards Allowed – Must have metal edges and a device to stop runaway equipment (such as straps, leashes or appropriate bindings).
Telemark Skis Allowed – Must have metal edges and a device to stop runaway equipment (such as leashes).
Monoskis Allowed - Must have metal edges and a device to stop runaway equipment (such as bindings with brakes).
Snowblades & Snowskates Allowed - Must have metal edges and a device to stop runaway equipment (such as straps or leashes).
Snowdecks Allowed - Must have metal edges and a device to stop runaway equipment (such as straps or leashes).
Skibikes, Snowbikes and Snowtrikes allowed under the following parameters:

Bike must have no more than three (3) skis.
Must have metal edges on skis.
Only one (1) rider per bike.
Must be loaded within envelope of chair; bike counts as rider on chair lift.
Must fit through loading gate and safely (un)load chairlift
No homemade devices.
Must wear leash at all times (on lift & on slope).
Must have a braking device to stop runaway equipment.
May be restricted in certain areas and lifts for safety concerns.

Adaptive Devices Allowed under following parameters:

Must have metal edges and a device to stop runaway equipment.
All adaptive devices must be able to be safely loaded and unloaded from passenger tramways.
If you have a question about whether your device is prohibited or allowed, contact resort personnel.
No homemade devices allowed.
Devices NOT Allowed
Bicycle–converted snowbikes Not Allowed
Plastic Snowboards Not Allowed
Snow Scooter Not Allowed
Body Sled Not Allowed
Sledding Devices such as Ghosky, Airboards, Sleds and Toboggans Not Allowed
Inflatable Snow Toys such as tubes, sleds, forts and other inflatable toys Not Allowed
Dog Policy
We love dogs. Many of our staff own dogs. Mount Sunapee Resort is no place for dogs.
During the winter season dogs are not permitted at Mount Sunapee, even on a leash.
Unfortunately, we have had guests bitten by dogs. We have had dogs run out onto the slopes and collide with guests injuring the dog and sometimes the guest. Many small children are afraid of dogs and we are a family resort. In a perfect world, owners control and clean up after their dogs. It is not a perfect world, however, and dogs relieve themselves on the skis in the ski racks and on the snow, and it is not cleaned up by the owners.
We love dogs, but dogs and winter operations at Mount Sunapee Resort do not mix. Please leave your dogs and pets at home.
Important Information
After dark, you must wear bright reflective clothing and have a headlamp.
We recommend that you bring a cell phone, but be aware that cell phone service is not always available or reliable on the mountain. We recommend using the buddy system and that you do not travel uphill alone. Travel in at least groups of two or three. Travel uphill in single file. Do not travel side by side.
Stay clear of all operating equipment on the mountain including but not limited to snow grooming vehicles, snowmobiles, lifts and snowmaking equipment. If you hear a vehicle approaching, stay on the extreme right-hand side of the trail. At night make yourself visible. Turn and face the direction of the vehicle with your headlamp.
Stay on open trails only and do not leave the ski area boundary. We recommend that you have a trail map with you.
Outside of the operating hours of the ski resort, there is no ski patrol personnel present. You are responsible for your own actions and safety. Be aware that you can be charged for the costs of any rescue prior to, or after, the operating hours of the resort.
No dogs or pets are permitted.
No overnight stays are permitted on the mountain.
Trash In – Trash Out. Do not leave any trash on the mountain. Thank you.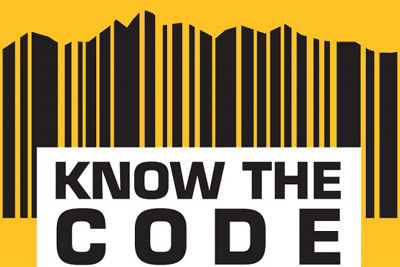 Know the Code: It's Your Responsibility
Common Sense, it's one of the most important things to keep in mind and practice when on the slopes. The National Ski Areas Association (NSAA) believes education, helmet use, respect and common sense are very important when cruising down the mountain. NSAA developed Your Responsibility Code to help skiers and boarders be aware that there are elements of risk in snowsports that common sense and personal awareness can help reduce.
1. Always stay in control. You must be able to stop or avoid people or objects.
2. People ahead or downhill of you have the right-of-way. You must avoid them.
3. Stop only where you are visible from above and do not restrict traffic.
4. Look uphill and avoid others before starting downhill or entering a trail.
5. You must prevent runaway equipment.
6. Read and obey all signs, warnings, and hazard markings.
7. Keep off closed trails and out of closed areas.
8. You must know how and be able to load, ride and unload lifts safely. If you need assistance, ask the lift attendant.
9. Do not use lifts or terrain when impaired by alcohol or drugs.
10. If you are involved in a collision or incident, share your contact information with each other and a ski area employee.


Winter sports involve risk of serious injury or death. Your knowledge, decisions and actions contribute to your safety and that of others. If you need help understanding the Code, please ask any ski area employee.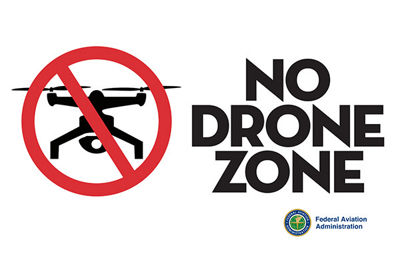 Drone Policy
Out of safety concerns for guests, employees, and resort property, Mount Sunapee Resort prohibits the operation of unmanned aerial systems, or aerial drones, by the general public, including recreational users and hobbyists. This prohibition includes drones for filming or videotaping, as well as any drone use by media or journalists operating above Mount Sunapee Resort property.
Any authorized operation of aerial drones will be governed by Federal Aviation Administration rules and regulations, as well as policies established by Mount Sunapee Resort, which may include certification, training, insurance coverage, indemnification requirements and written permission from Mount Sunapee management. Any violation of this policy may involve suspension of your skiing privileges, the revocation of your season pass, and being asked to leave the premises.