Alpine & Freestyle Programs
WINTER 2022/2023 TEAM REGISTRATION WILL LAUNCH IN SEPTEMBER. FOR INFORMATION ON OUR TEAMS PROGRAMS CONTINUE BROWSING THE WEBSITE.
2022-2023 Mount Sunapee Alpine & Freestyle Program
Welcome! The Mount Sunapee Alpine Program includes: Alpine Racing, Freestyle, Development, Race Development and Snowboard Development.
Our Vision: To help guide the development of the athlete in all areas of their lives.
Our Mission: To inspire a passion for snow sports in our young athletes and to help them reach their potential as athletes. We encourage them to be good, responsible citizens and develop a strong sense of sportsmanship.
Our Values: U.S. Ski & Snowboard values: excellence, grit, passion, integrity, community, fun and team.
Athletes will work on developing skills based on their age and ability. We will provide each athlete with the opportunity to excel and enjoy skiing or boarding in a fun, safe and honest environment. We recognize that each athlete is unique, and we strive to teach them to reach their own potential. This is achieved through various learning stages and techniques which will continue throughout their training.
Our program supports and follows the philosophies of the U.S. Ski & Snowboard Alpine/Freestyle competencies. These philosophies address physical and psychological factors which, in turn, address all aspects of athletic development. Skill development is a complex interaction between the athlete's inherent physical and, psychological abilities and physical age at any particular development stage. The U.S. Ski & Snowboard Alpine/Freestyle Training System (LTAD) is a guide to athlete age appropriate development. Training Systems (usskiandsnowboard.org)
In each program we will work to provide a clear path of skill development. Based on the principals of the ATS our coaching staff will build upon the athlete's current skills. These include free skiing, balance drills, turn shape, gate drills, and developing skills in our terrain park. Mount Sunapee Alpine & Freestyle program endorses the use of Skills Quest a cornerstone program of the U.S. Ski & Snowboard Training Systems. Skill Quests is a training program we use to help develop the athlete's technique with the use of age appropriate drills and terrain. Skill development is based on repetition and mileage; therefore consistent attendance is crucial. We teach the athletes how to apply the wide variety of skills in all weather conditions, terrain and competitive environments; which results in strong lifelong skills.
We will instill six fundamental skills which are: Balance/ athletic stance, lower leg engagement, snow contact, pole plant, outside ski commitment and upper body discipline.
We have a strict standard of behavior and athletic code of conduct for all athletes and parents. Our standard is based on the U.S. Ski & Snowboard, USASA and New Hampshire Alpine Racing Association's Racer Code of Conduct, the general Skier Code of Conduct and Sportsmanship. All athletes, coaches, and parents are treated in a fair and equal manner. We expect all athletes and parents will conduct themselves with the highest standard of behavior and sportsmanship.
We are committed to the Alpine Program by providing families with our Competition Center, excellent training facilities, snow conditions, daily activity support and exceptional staff.
Questions? Please contact Beth Von Beren, Skier Serviced Administrative Assistant 603-763-3500 ext. 3527 or bmvonberen@vailresorts.com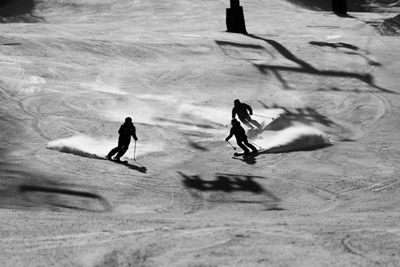 Parent Information
We want to extend a warm welcome to the Mount Sunapee Alpine, Freestyle & Development Program!
We teach/coach our young athletes to be the best skiing and snowboarding athletes possible. We focus on having them build their self-confidence and practice good sportsmanship. We ensure that every child who has the desire to participate in our Program is given that opportunity.
Our Mission
The Mt. Sunapee Area Ski Club is a non-profit organization that was formed in 1954. Through volunteer efforts and fundraising, the club supports a variety of winter programs for area youth.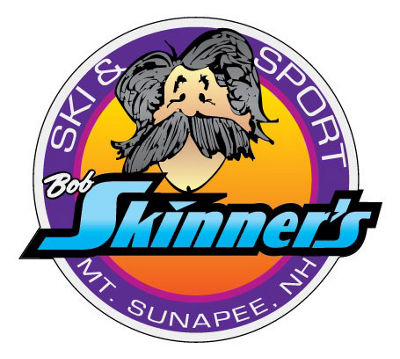 Gear Up For Winter
Bob Skinners Ski & Sport offers the best race tune in the industry by Edgewise. Check them out right off the traffic circle at the base of the mountain.