20% OFF FOOD, LODGING, LESSONS, RENTALS AND MORE
​Last Chance For A Pass December 4
Lift Tickets will be limited. Planning to visit? Buy your Lift Tickets or Pass in advance.

EXCLUSIVE SAVINGS FOR EPIC PASS HOLDERS

GET 20% OFF FOOD, LODGING, LESSONS, RENTALS AND MORE!

NO SIGN UP. NO POINTS TRACKING. NO BLACKOUT DAYS.
Previous tab
Previous tab
Learn to Fly With Us
GET 20% OFF your lesson, whatever your skill level! Maximize your time on mountain, challenge yourself, and let our guides help you spread your wings!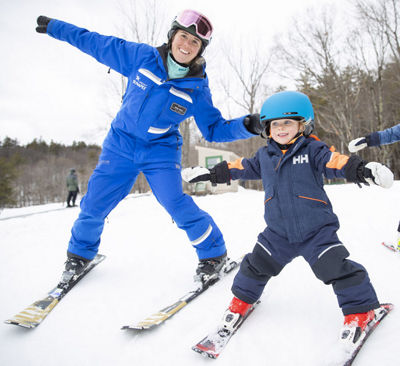 We offer a variety of programs and amenities designed to help teach your children the fundamentals of skiing and riding in a fun and exciting environment. Mount Sunapee's Learning Center is completely dedicated to all the learning programs offered on the mountain and staffed with top-notch caretakers and instructors to take care of your children.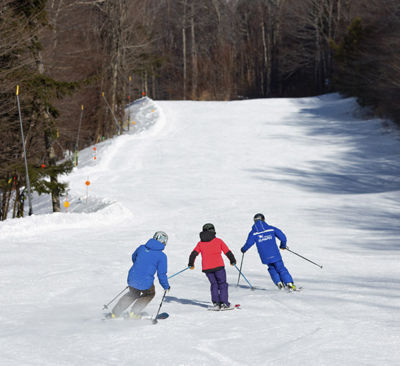 Mount Sunapee offers a variety of lesson options for adults. Whether you're looking to start skiing or riding for the first time or hone your skills with a private lesson or even learn with a group of fellow skiers and riders, Mount Sunapee's Learning Center has a program to meet your needs.
Keep your Gear in Shape!
When your gear is at its best, it can feel like you own the mountain. For optimal performance on the slopes, skis and snowboards need a wax and a tune-up. Pass holders can keep their gear in top shape with 50% off a tune and one free wax a year from our gear experts in the Spruce Lodge. Spread your wings and soar with gear that works for you.
Taking a break just got so much sweeter. Pass holders can now take 20% off breakfast sandwiches, hot chocolate, and more. Fuel up and get back to soaring at Sunapee!
Eligible at:
Spruce Lodge Cafe
Summit Cafeteria
Sunapee Cafeteria
Epic Mountain Rewards is a Pass Holder loyalty program that gives Pass Holders a discount of 20% off food and beverage, lodging, group ski and ride school lessons, equipment rentals, Epic Mountain Express transportation, guided Cat Skiing Tours in Keystone and Heli-Skiing packages in Whistler Blackcomb. Additionally, as part of Epic Mountain Rewards, Pass Holders can redeem one free wax and 50% off one basic tune per season at select U.S. locations. Epic Mountain Rewards is available to anyone who purchases an Epic Pass, Epic Local Pass, Epic Day Pass, Epic Military Pass, Epic Australia Pass, and many of the Company's other regional season pass products, including: Summit Value, Keystone Plus Pass, Tahoe Local Pass, Tahoe Value Pass, Kirkwood Pass, Park City Youth Pass, Afton Alps Pass, Afton Alps College Night Pass, Mt Brighton Pass, Mt Brighton College Night Pass, Wilmot Pass, 65+ Keystone Breck Pass, Senior 70+ 10 Day Pass, Stevens Pass Select Pass, Stevens Pass Premium Pass, Crested Butte Pass, Northeast Value Pass, Northeast Midweek Value Pass, Ohio Pass, Hidden Valley Pass, Snow Creek Pass and Paoli Peaks Pass regardless of whether a guest plans to ski one day or every day of the season. 2021/22 Pass Holders can begin redeeming summer discounts beginning May 15, 2021. Pass Holders can begin redeeming winter discounts when products become available for the 2021/22 winter season. Check our website for updates
This loyalty program is simple for the guest –no sign up, no point tracking, and no blackout days for the discounts. Pass Holders can receive the 20% savings by presenting their pass at the register, logging into their account to book online, or by verifying their pass number when calling our reservation center at (800) 404-3535. In addition to the significant discount already offered by purchasing a pass product, a family of four can now save hundreds of dollars per day on food, lodging, lessons, rentals, transportation, and mountain activities. For a full list of Epic Mountain Rewards discounts,
click here.
2021/22 Pass Holders can begin redeeming summer benefits May 15, 2021. Summer benefits include free lift access (varies by pass type), as well as select lodging, food and beverage, and activity discounts. For more information,
click here.
a. Food: The 20% Epic Mountain Rewards discount on food and beverage can be redeemed at quick-service, on-mountain restaurants, and the discount applies to total spend of up to $150 per day. The discount is not valid at fine dining restaurants, private clubs, and village restaurants or on alcoholic beverages. The pass holder must present their pass in order to receive the 20% discount. The discount is only valid on any food and beverage purchased directly at;
Spruce Lodge Café
Sunapee Lodge
SummitCafeteria
b. Ski School: The 20% pass holder discount on group lessons with Ski & Ride School can be used at the time of booking, either online, over the phone or in person. Pass holders can receive the 20% discount by logging into their account to book online, verifying their pass number when calling our reservation center, or by present their pass when booking in person. Guests must present their pass when they check in for their lesson in order to receive the 20% discount.
c. Rental: Use your Epic Mountain Rewards discount at Sunapee Express Rentals to save 20% on rental packages and rental delivery. The discount does not apply to damage waivers. The discount can also be used online or over the phone by calling (800) 404-3535. Pass holders can begin booking their rentals on October 1st, 2020 for the 2020/21 ski season.