Food and Dining
Mount Sunapee is proud to offer some of the best New Hampshire mountain restaurants at our ski resort. Make your dining experience unforgettable with the picturesque views and the high-quality dining options.
Hours of Operation
Opening and closing times may change throughout the season. For the most up to date information view our Hours of Operation page.
View Current Hours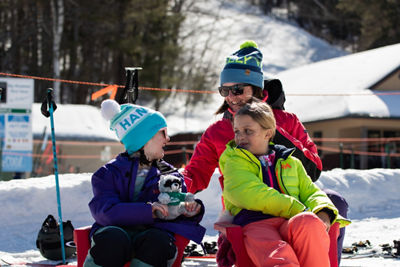 South Peak Base
Open for Summer Operations. For hours, please visit our Hours of Operations page.
Beck Brook BBQ is one of our best ski resort restaurants and the perfect place to find dining options to please the whole family. Fuel up for a day on the mountain with something hot off the grill or a sweet treat to cool down with. There's something for the whole family to enjoy.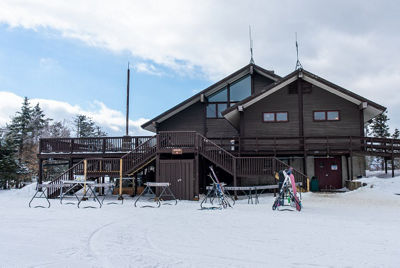 Summit Café
Open for Summer Operations. For hours, please visit our Hours of Operations page.
Our Summit Café, located right off the Sunapee Express, is in a classic New England ski lodge with a beautiful stone fireplace. If you're looking for lunch with a view, stop by for a delicious meal.
The Summit Lodge also has a wraparound deck with an upper level on the back side of the lodge with great views. Take a moment and soak in the vista at over 2,700 feet and spot Vermont ski mountains like Okemo and Mount Snow.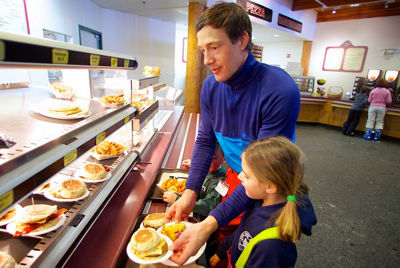 Closed for Summer Operations
Sunapee Café
Located at the top of Lot 1 is our Sunapee Lodge with a Guest Services desk, Mountain Outfitters retail store, and food options. The food court serves breakfast and lunch 7 days/week.
You will find grill items such as hot dogs, hamburgers, and chicken sandwiches, as well as healthy options like fresh salads & wraps, yogurt parfaits, and soups of the day.
Please note that ski and snowboard rentals are located in Spruce Lodge.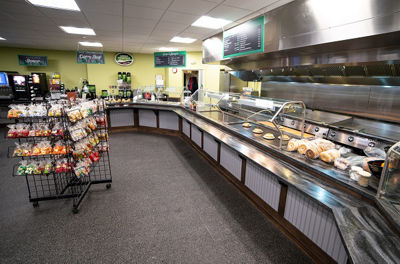 Closed for Summer Operations
Spruce Café
The Spruce Café has grab & go options to refuel the whole family and get you back on the mountain in no time!
If you are looking for a pub to enjoy a cold beer and waited service, check out our Goosefeathers Pub on the second floor of the Spruce Lodge.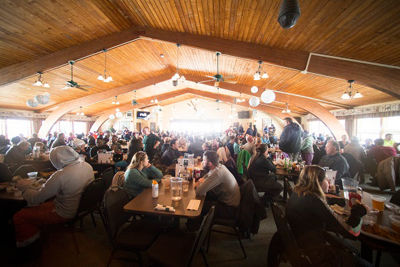 Closed for Summer Operations
Goosefeathers Pub
Goosefeathers Pub is located on the second floor of Spruce Lodge and is one of the locations at Mount Sunapee that serves alcoholic beverages. The Pub offers table service for lunch and an après-ski menu. The Pub has a wraparound deck that features outside seating for sunny days with waited service.